Grandview Woodland

Appliance Repair Services

Our appliance repair services can cover anything for any of the types of appliances we work with. You will also want to keep in mind that we have experience in making repairs and replacements for appliances from every manufacturer under the sun. We have over 15 years of experience serving households across Vancouver.
Grandview Woodland
Fridge Repair

Services

Grandview Woodland appliance repair certainly extends to what we can do for your fridge. If your fridge is leaking, or just isn't working as it should, let us take the burden of figuring that out off your shoulders.
Grandview Woodland
Oven Repair

Services

If your oven isn't working, life in your household can come to a screeching halt. No one wants an oven that burns everything, or an oven that perhaps doesn't work at all. For these situations, or any other, we can replace parts, or suggest other courses of action.
Grandview Woodland
Dishwasher Repair

Services

In terms of dishwasher repair services, we are talking about another major appliance which no doubt has significance to you. How often do you use your dishwasher? If you have a large family, a dishwasher in disrepair can be an absolute nightmare. We can address whatever the situation might be, and we can get to work quickly on repairs.
Grandview Woodland
Stove Repair

Services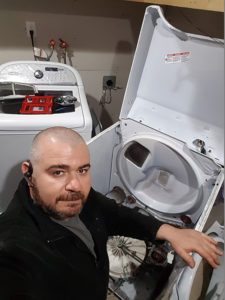 Our stove is another major appliance that is vital towards making sure your food is being cooked correctly. If one or more of your burners isn't working as you need it to, regardless of the specifics, you should get that checked out at once.
Grandview Woodland
Washer Repair

Services

A flooded washing machine can give you a sense of panic. Don't imagine that a leaking or flooding washing machine needs to be thrown out. Instead of panicking, contact us to come and take a look at the situation.
Grandview Woodland
Dryer Repair

Services

With a dryer that doesn't quite work as it should, we're talking about yet another appliance that you need in perfect working order from one day to the next. We can take a look at weird noises, clothes not drying, or whatever the case might be.

Our Grandview Woodland appliance repair experience is ready! Contact us today!