Our
Appliance Repair

Throughout Pitt Meadows

Our goal will always be to troubleshoot the appliance from top to bottom. Once we know what to do, we're going to get to work quickly to restore the fridge, stove, oven, or whatever the case may be, to its proper working order. We have over 15 years of experience serving households across Vancouver.
Pitt Meadows
Fridge Repair

Services

Our Pitt Meadows appliance repair experience naturally extends to any fridge you may have in your home. Is the ice machine failing to work? Is your fridge prone to frustrating, constant leaks? We can make sure your fridge is back to the way it should be. We will work quickly to diagnose and get to work on repairs.
Pitt Meadows
Oven Repair

Services

When the oven fails to turn on at all, or isn't cooking your food correctly, the last thing you really want to do is panic. Let us take a look instead. We can figure out the specific component that is causing your oven to fail to perform as it should.
Pitt Meadows
Dishwasher Repair

Services

Strange noises, drum spinning issues, and heating coil problems are a few examples of the issues we address at Max Appliance Repair. However, keep in mind that we can repair just about any problem you might be having with your crucial dishwasher.
Pitt Meadows
Stove Repair

Services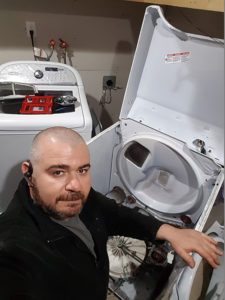 Even if you have just one burner that isn't heating up correctly, or keeps burning your food, it is a good idea to give us a call. A small issue like that can very quickly become more annoying and expensive. Our Pitt Meadows appliance repair experience will figure out whatever might be going on.
Pitt Meadows
Washer Repair

Services

You need a washer that can handle one or more loads of laundry at least once a week. For many, their washer is used even more. Whether the spin cycle is acting up, or the washer is flooding to an alarming degree, we have the washer repair experience you need.
Pitt Meadows
Dryer Repair

Services

Your dryer is just as important as your washer. Are the clothes coming out damp? Soaking wet? These are just two examples of where we can help figure out what's wrong.