South Vancouver

Appliance Repair Services

Whether you have an emergency appliance repair situation, or simply want someone to figure out that weird noise your dryer is making, we are ready to get to work. We have over 15 years of experience serving households across Vancouver.
South Vancouver
Fridge Repair

Services

Our South Vancouver appliance repair experience includes any fridge from any manufacturer currently found in the area. If your fridge is leaking, or failing to cool properly, we can be there to figure out what's going on. We can repair virtually any refrigerator.
South Vancouver
Oven Repair

Services

Don't get too upset, if your oven isn't heating up very well, at all, or way too much. There are a number of potential culprits to these issues. We're going to work efficiently and quickly to figure out exactly which one. Make sure your oven can always meet your baking needs!
South Vancouver
Dishwasher Repair

Services

A dishwasher leaking can give you a sense of dread. Rather than beat yourself up trying to figure out the problem, let us take a look. If your dishes are coming out with grime, or even actual food product, this is a serious problem. Any dishwasher issue should be addressed as soon as possible.
South Vancouver
Stove Repair

Services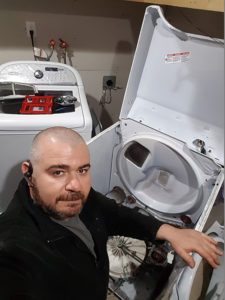 When even one burner fails to work, or isn't working as it should, you don't want to let the problem linger. This can lead to costlier repair work later on. Whether your stove simply won't cook, or is getting way too hot, we can help.
South Vancouver
Washer Repair

Services

South Vancouver appliance repair can also extend to any washer under the sun. If the washer is leaking, flooding, or failing to go through the spin cycle correctly, act quickly. This is another example of a major appliance you rely upon virtually every day.
South Vancouver
Dryer Repair

Services

If you have ever reached into a dryer finishing its cycle, only to pull out wet clothes, you know exactly why dryer repair services are essential. Is your dryer making weird noises? Are you considered about a possible fire hazard? Don't take these issues for granted.