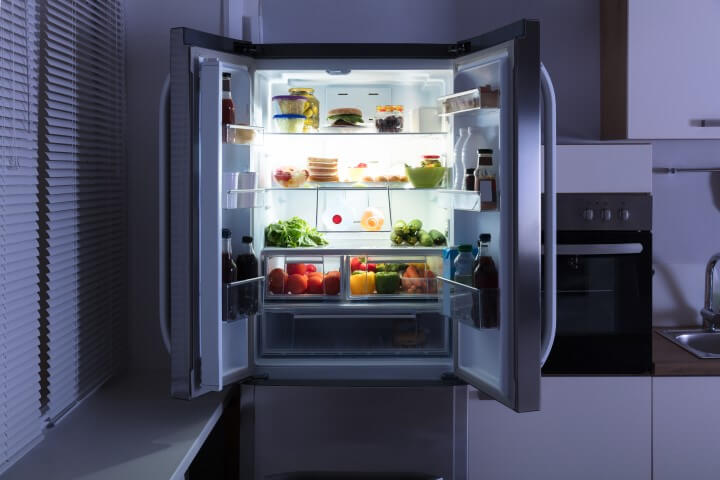 5 Common Fridge Problems
Your fridge is one of the most appliances in your home. If your fridge is not working for just a few hours, it can have devastating results. The key to keeping your fridge running is performing regular cleaning and maintenance. As soon as you notice any kind of problem, it's best to have a technician diagnose and repair the fault right away. Here are some of the most common fridge problems and possible causes.
Not Cold Enough
The whole point of having a fridge is to keep your food at the right temperature so that it does not spoil. If your fridge gets too warm, your food will go bad and, not only is it unsafe to eat, but you will need to replace all of that fresh produce. One of the main reasons for a fridge not getting cold enough is when the contacts of the defrost thermostat has frosted over. If dust and grime build up on the condenser coils, this can also cause temperatures in your fridge to rise. Unplug your fridge and, using a vacuum or condenser coil brush, remove the dirt before plugging your fridge in again.
Ice Maker Fault
If you have an ice maker feature on your fridge, you know just how handy it is. If the ice maker motor module seizes up, this can cause the ice maker to stop working. Another possible cause for this fault is a clogged water inlet valve. Check the water supply to your fridge and look for any tears or kinks in the hose. If you plan on disconnecting the hose, make sure that you turn off the water supply to prevent getting water everywhere. Of course, if you are not all that technically inclined, you may want to leave even a seemingly simple fix to the pros.
Not Running
If your fridge simply stops running, you should check your power supply and test the power outlet first. If there are no problems with the power or outlet, you should call a technician promptly. The fault could be due to a damaged electronic control board, open circuits or worn-out relays. Not only does it take professional tools, but also expert training to detect the source of the problem before performing repairs.
Strange Noises
If you notice strange noises coming from your fridge, it could be due to a damaged electronic control board. Damage to this part may occur due to normal wear and tear or due to power surges. Either way, it will need to be replaced.
Not Dispensing Water
To keep the water flowing through your fridge, you need to make sure that you change the water filter on a regular basis. Over time the filter will become clogged with debris and various contaminants since this is its job after all. All filters have a life expectancy and if you try to stretch yours, you may find that your water dispenser will eventually fail altogether. Another possible cause is the water valve since this part also experiences wear and tear due to the build-up of minerals found in your water. Of course, just like an electrical or electronic issue, it is best to check your water supply before calling a technician. If your water has been shut off, for example, there might be nothing wrong with your fridge at all.
Each part of your fridge requires care and cleaning from time to time. Make sure that you follow the appropriate cleaning schedule and this will help ensure that you don't have any unpleasant surprises. By performing regular maintenance, you are also taking the time to inspect your appliance. If you notice something out of the ordinary, you can take action quickly and prevent more extensive damage. For speedy fridge repairs, call Max Appliance Repair Vancouver at (604) 229-4068 today.