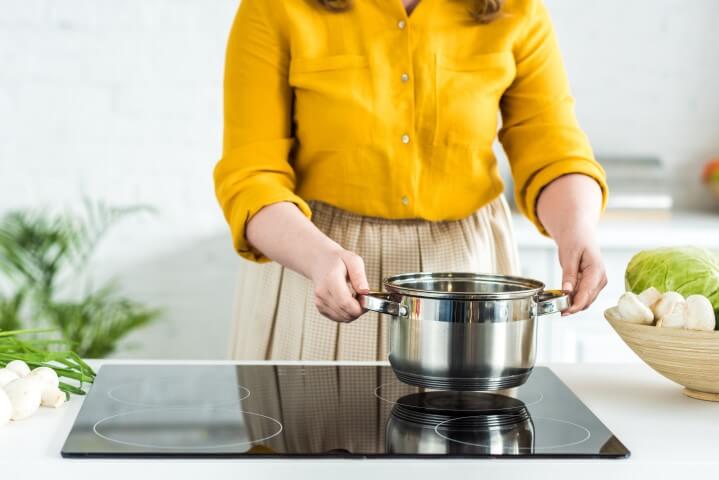 Common Stove Problems And How To Avoid Them
Your stove is undoubtedly one of the most important appliances in your home. Not only do we need a stove to prepare nutritious meals, but also when cooking against the clock. While stoves are generally quite simple appliances and they don't normally let us down, there are a few common problems that we can easily avoid if we take the time and pay attention. Here are a few preventable stove issues.
Gas Burner Not Lighting
If you notice that one of your gas burners is not lighting, the first thing you want to do is check another burner and see if it lights or not. If multiple gas burners fail to light, this could indicate an issue with your gas or electric supply. Turn one of the burner knobs and monitor closely. Listen carefully for the sound of gas and a clicking sound. No gas smell or noise means that you should check your gas supply. If you hear or smell the flow of gas but there is no clicking, there could be a problem with the ignition switch or your power could be out. If the gas is flowing perfectly fine from the other burners but not the one you are testing, it could be due to a build-up of debris. Disconnect the stove and remove all removable parts. Give your stove a thorough clean and allow every part to dry completely before you reassemble. Regular cleaning will help prevent this from occurring but, even if it does happen, it's good to know that it's a fairly minor problem.
Slow-heating Gas Burner
Similar to the point above, if one or more of the burner openings become clogged, it can result in a slow-heating burner. The best remedy is to disconnect the stove, remove all the burner caps and grates before giving your appliance a thorough clean. If you notice that food or debris is stuck in a small space, try using a toothpick to get it out. Again, the best way of preventing this from occurring is by cleaning your stove on a regular basis.
Electric Burner not Heating
If you have an electric stove and you notice that one of your burners is not working, you should test the rest of the burners first. If none of the burners are working, check your power supply and the connection from the stove to the power outlet. If it is just the one burner that has failed, you can try disconnecting the coil on the faulty burner and placing a working coil in its place. If it works, this means that you could simply need a replacement coil. There is no way of preventing wear and tear but you can extend the life of your stove by practising careful cooking. When food spills on these hot coils, it can cause damage over time. Avoid spills by being mindful when preparing food on your stove.
Induction Element Not Heating
For induction stoves, you need to make sure that you have an induction-compatible pan. This is because the pan is heated rather than the burner. If you are not sure what types of pans and pots are best, ask the appliance manufacturer or consult the user manual.
Gas Stove Clicking
You will hear a clicking noise when your gas stove ignites but, if the clicking continues or if the clicking prevents the burner from lighting, it can be worrisome. Check the burner cap to make sure that it's not causing an obstruction and look for debris too. Food and dirt can easily get inside the smallest spaces which is why it is so important to clean your stove regularly. Excess moisture can also result in continued clicking. Try drying your stove with a towel or even a fan for those small spaces.
In most cases, the best way to prevent the most common stove problems is by cleaning your stove regularly. When you do, make sure that you use the appropriate cleaning solutions and do not use too much was. Flooding the appliance can have an even more devastating effect. If your stove is not working as it should and a thorough clean does not solve the problem, call Max Appliance Repair Vancouver at (604) 229-4068.