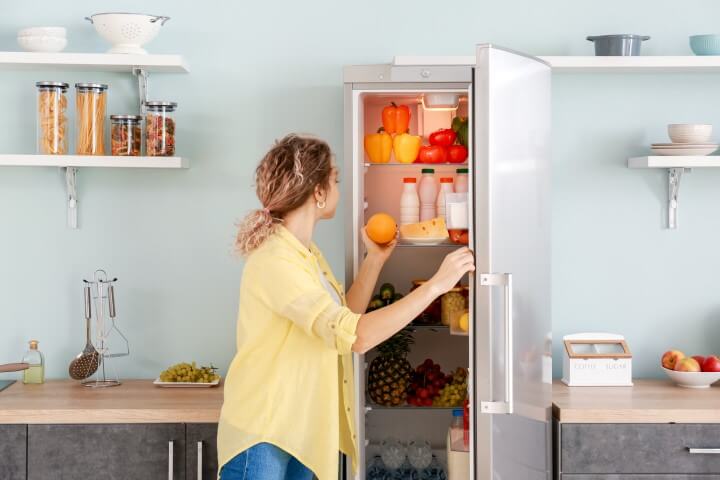 5 Essential Fridge Maintenance Tips
There is no doubt that your fridge is the most important appliance in your home. When it no longer works as it should, you will not be able to store perishables at the correct temperature and your food will spoil. Not only is this a health concern, but it is also troublesome from a financial perspective. To keep your fridge running smoothly, here are some essential maintenance tips.

Interior Cleaning
This is probably one of the most obvious maintenance points when it comes to any fridge. Keeping it clean inside is important since bacteria can develop over time. Cooler temperatures inside this appliance help prevent bacteria from multiplying. However, it does not stop the process entirely.
Clean your fridge once a month to keep germs from affecting the quality of your food. It is also important to take note of any food that may have expired and avoid allowing food to develop mold. When mold grows on food in your fridge, these spores can spread throughout your fridge and make the rest of your food unsafe for consumption. Not to mention the smell. If there are any strong odors in your fridge, you can also use baking soda to absorb these odors after you have cleaned the interior.

Clean and Inspect Door Seals
While cleaning your fridge inside, take a few moments to wipe down the door seals. Food and debris can accumulate in the seals which can cause them to fail. A toothbrush works really well and, for stubborn dirt, you can use a mixture of baking soda and water.
Once cleaned, you should notice that the door seals far more effectively. You can use the dollar bill test. Close your fridge door so that half of the banknote is inside and the other half outside. Once closed, try to remove the dollar bill without opening the fridge. If it is easy to remove, you may need to have the door seals replaced.

Coil Cleaning
The condenser coils are located at the back of your fridge. They are responsible for releasing heat so that your fridge remains cool inside. If the coils are covered in dust, they will not be able to release heat as effectively and this means that the temperature inside your fridge will either rise or the motor will need to work extra hard to keep your fridge at the set temperature.
Clean the coils regularly using your vacuum cleaner with the brush attachment. The brush will help loosen the dust and the vacuum will suck it all right up. You might need to wipe the coils down with a sponge or soft cloth if a sticky residue has accumulated on the coils. Take care and work gently. Do not use chemicals or abrasives.

Verify the Temperature
Always check the temperature of your refrigerator. It should be between 37 and 38 degrees Fahrenheit. If you do not select the appropriate temperature, it will either mean that your fridge is too hot or too cold. If your fridge is too hot, your food will go bad. If your fridge is too cold, it will cause the motor to work harder than it should and it could result in ice building up in the fridge.

Understanding Thermal Mass
Another important point that many people do not know is that it is important that your fridge should never be completely empty. This appliance requires thermal mass in order to maintain the set temperature and keep the contents cold. Even a few empty bottles or bottles of water will help in terms of thermal mass.
By maintaining your fridge on a regular basis, you will help extend the life of this appliance. The longer you can keep your refrigerator working properly, the greater value for money you will enjoy in the long run. If you notice any problems with your fridge, contact Max Appliance Vancouver at (604) 229-4068.